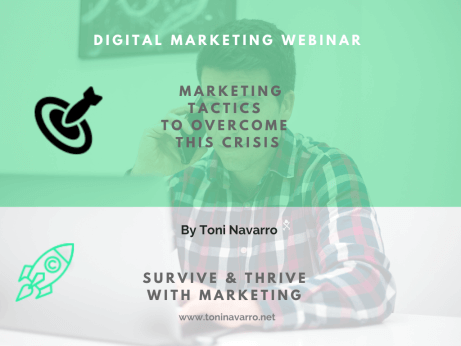 Survive & Thrive Marketing Webinar Resources
Many thanks for joining the webinar, I hope you found it useful for your business. 
If you leave your details below, I will send you an email with all the marketing resources for your business and the link to book a free 1-2-1 marketing consultation call with me.  
Join also my private facebook for business owners
I am a Digital Marketing Consultant and Entrepreneur with over 10 years of experience supporting business internationally.
My Mission is to help entrepreneurs and business owners thrive with their businesses in this digital era, by investing their money effectively, becoming more productive and generating more sales to them.
Toni Navarro- Founder & Digital Marketer