Healthcare Marketing Masterclass
Do you need help with attracting your ideal clients to your practice?
Join us the 27th of October 2020, 2 pm (UK time) to learn some of the best tactics to create content to your ideal clients.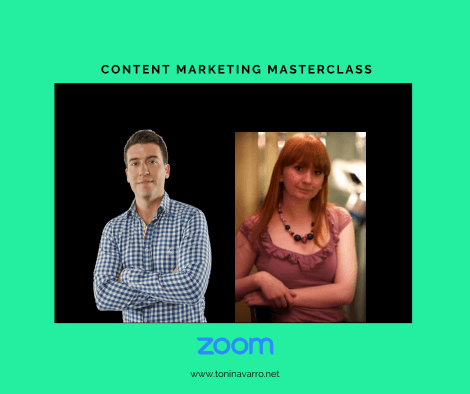 Masterclass run by Kim and Toni
Toni Navarro and Kim Emson, both experienced digital marketers sharing their knowledge to help you bring more clients to your healthcare business.
A 90 minutes masterclass full of value and direct advice to use for your business, at a very exclusive price of
£49 (Inc. VAT)
In this webinar you will learn:
Tips and advice on how to use video animation in your business to attract your idea clients by Kim Emson, who is a video animator and content strategist with more than 10 years of experience. 
Content Marketing
& SEO Tactics
Toni Navarro is going to be sharing some SEO tips on how to optimise your site and make it visible for Google and the users, and both, Kim and Toni, will show you the best Content Marketing tactics to promote your healthcare business. 
At the end of the Webinar there will be time for Q&A´s, so you will have the opportunity to ask the marketing experts: Kim and Toni, any question you might have on your healthcare marketing strategy.
Toni Navarro
Toni is Digital Marketing Strategist specialised in running effective SEO and lead generation strategies for Healthcare Businesses.
He has over 10 year of experience in Digital Marketing, helping business owners like you to get the results they deserve.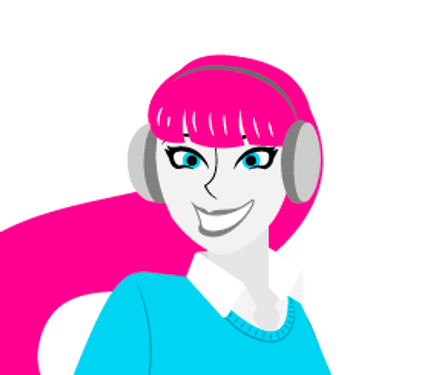 Kim Emson
Kim is an animation marketing wiz. She conveys complex topics in a simple way, with her brilliant animations. 1/3 of all online activity is spent watching video. After watching a video, 64% of users are more likely to buy a product or service. Kim is an expert in the health and care sector; engaging the viewer and turning views into leads.
What some of our clients said about us
I've worked with Kim on two animations for BIMA. Both for different audiences that produced strong results. The video was clear, concise and short, meaning our target audience, many of who have very low literacy levels could understand and engage with it. The video achieved this for us. It helped us bring the strategy to life, which helped us get buy in from the board, the SMT and markets. I would highly recommend working with Kim and we will continue to do so in the future.
Since I hired Toni Navarro SEO and Digital Marketing Services, he has managed to optimise our website really well for Google and the users, and as a result, it´s been generating more quality traffic, and more importantly, it has brought more online bookings to our Matrix physiotherapy clinic every month and growing.
Frequently asked questions
Are you up to learn some content marketing & seo tactics to grow your practice?
(Book your place below using Calendly & pay with Stripe)