Webinar: how to attract more client to your practice with content marketing
We help you bring more clients to your healthcare practice with content marketing that works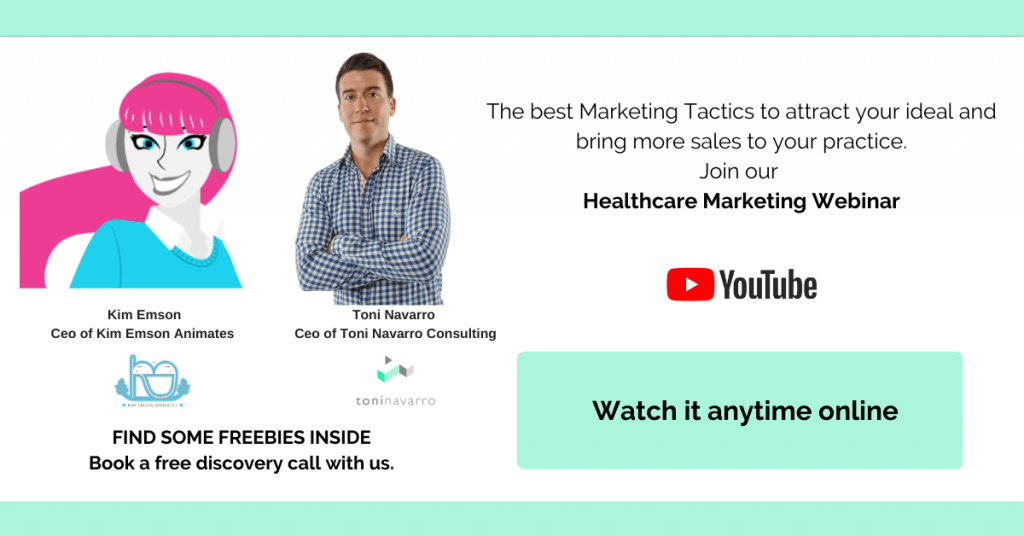 Webinar hosted by Kim and Toni
Toni Navarro and Kim Emson, both experienced digital marketers sharing their knowledge to help you bring more clients to your healthcare business. A webinar session full of value!
MasterClass Live with Toni Navarro, Marketing Strategist
and Kim Emson (Content Marketer & Video animator)
Register your spot for free and we´ll email you the link to watch it anytime. 
In this webinar, we'll walk you through:
Tips on how to make video animation work for you
In this webinar Kim will share some tips and ideas on how to create video animation for your practice, and also we will be sharing some great examples of healthcare content marketing strategies with you, to inspire you to create content for your business.
Proven content marketing strategies
Kim and Toni will be sharing with you the best tactics and tips on Digital Marketing that you can apply to your increase your business performance, drive more sales and improve your clients satisfaction.
Find some freebies inside
If you signed up to watch the webinar, you will be redirect to a landing page where you can book your free discovery call with us, access to our Healthcare Marketing Facebook Group and some powerful lead magnets to download.
Toni Navarro
Toni is Digital Marketing Strategist specialised in running effective strategies for Healthcare Businesses.
He has over 10 year of experience in Digital Marketing, helping businesses like get the results they deserve.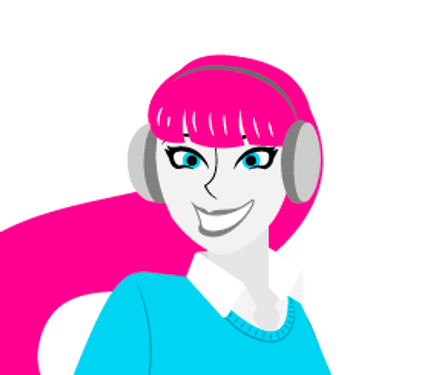 Kim Emson
Kim is an animation marketing wiz. She conveys complex topics in a simple way, with her brilliant animations. 1/3 of all online activity is spent watching video. After watching a video, 64% of users are more likely to buy a product or service. Kim is an expert in the health and care sector; engaging the viewer and turning views into leads.