Efective Digital Marketing Strategies
to boost your business
Are you one of the 50% of entrepreneurs who do not have a clear marketing strategy?
Do you find it difficult to get leads and sales through your website?
Are you willing to change your situation and invest in effective and reliable Marketing?
Then, you are in the right place…
Now is the time to grow your business the way you've always wanted to, to achieve your set goals.
If you don't do something about it now, your situation will never change, and you will continue to wish for the success that others you follow and admire are having.
My team and I will help you design a tailor-made and effective marketing strategy to take your business to the next level, to get better visibility and sales online.
 My team and I help you to design a bespoke and effective marketing strategy to take your business to the next level, to get better visibility and sales online.
Be honest with me, and tell me if you find yourself in one of these situations.
Tres partes clave dentro del Marketing Digital que trabajamos nosotros
Más del 50% de negocios no trabajan con una estrategia de Marketing Digital definida y no tienen un plan, por que encuentran difícil conseguir leads, ventas.
Lo que resulta en un malgasto de su presupuesto y les genera estrés y mucha presión por no conseguir resultados esperados.
La mayoría de empresas, no definen claramente sus objetivos claros, y por lo tanto, no tienen ni claridad, ni una visión clara de dónde quieren llegar y de si realmente están maximizando sus recursos.
Para encontrar la claridad que necesitas, debes trabajar bien con Objetivos SMART, y asociar acciones a tu estrategia global.
De nada sirve, dirigir trafico a tu web, si no se convierte en ventas o clientes para tu negocio.
¿Estas de acuerdo?
Si quieres hacer algo a cambio para cambiar tu situación, no lo dejes por más tiempo, mándanos información de tu negocio.
What some of my clients said about me: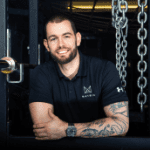 CEO of Matrix Physiotherapy
Since I hired Toni Navarro SEO and Digital Marketing Services, he has managed to optimise our website really well for Google and the users, and as a result, it´s been generating more quality traffic, and more importantly, it has brought more online bookings to our Matrix physiotherapy clinic.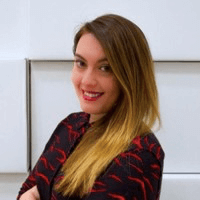 It is a real pleasure to work with Toni. He and his team have helped us with great professionalism and diligence in our digital marketing strategy. Thanks to him we have been able to solve some of the problems that we have been dragging for some time. But what I would really highlight, is his enthusiasm when proposing new challenges and actions. There are very few professionals who go beyond what the client asks, and get involved trying to offer constant improvements. Toni is one of them, so I would recommend it to any company that seeks to develop in the digital environment.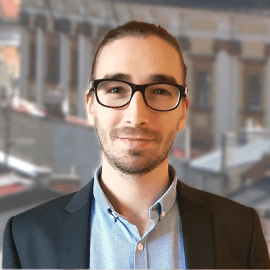 Toni and I worked together at the beginning of Flock´s journey. He helped us to improve our online presence and supported us with lead generation using digital marketing. Toni has always been hard-working and easy to work with, and I would highly recommend working with him.
¿Cómo trabajaremos justo tu estrategia de Marketing digital?
Para definir mejor tu estrategia, primero debemos conocer tu proyecto a fondo, y analizar bien tu situación, para proponerte una solución. Para ello comenzaremos con una auditoría de tu proyecto.
Objetivos sin acción o plan, son solo deseos, así que nos pondremos definir un plan de acción paso a paso para conseguir los mejores resultados para tu proyecto.
Y el tercer paso será la implementación, donde ya nos ponemos manos a la obra a trabajar en todas las acciones de Marketing, haciendo seguimiento y manteniéndote informado en todo momento de los resultados.
¿Por qué trabajar con Toni Navarro y su equipo?
Porque llevo desde el 2014 ayudando a emprendedores y empresas a ganar visibilidad en internet, con SEO, y otras estrategias de Marketing Digital.
Siempre trabajando de forma personalizada en cada proyecto, analizando muy bien los datos, y teniendo muy en cuenta que objetivos quieres conseguir con negocio.
Durante estos últimos años, he trabajado en proyectos de empresas de sectores: salud, financiero, servicios, e-commerce y viajes.
Lo que me da una amplia visión y experiencia, para poder aplicar a tu proyecto, sea del sector que sea.
Trabajamos en Manchester, pero tenemos oficina en Alicante, y mi equipo y yo llevamos proyectos internacionales, ya que trabajamos remotamente, con Portugal, US, España y Reino Unido entre otros.