Effective Digital Marketing Strategies
to boost your business
Are you one of the 50% of entrepreneurs who do not have a clear marketing strategy?
Do you find it difficult to get leads and sales through your website?
Are you willing to change your situation and invest in effective and reliable Marketing?
Then, you are in the right place…
Now is the time to grow your business the way you've always wanted to, to achieve your set goals.
If you don't do something about it now, your situation will never change, and you will continue to wish for the success that others you follow and admire are having.
My team and I will help you design a tailor-made and effective marketing strategy to take your business to the next level, to get better visibility and sales online.
My team and I help you to design a bespoke and effective marketing strategy to take your business to the next level, to get better visibility and sales online.
Be honest with me, and tell me if you find yourself in one of these situations.
Three key parts of an effective Digital Marketing Strategy to consider:
More than 50% of businesses do not work with a defined Digital Marketing strategy and do not have a plan, therefore they struggle to drive consistent leads and sales.
This results in a waste of their budget and generates stress and a lot of pressure for not achieving the expected results.
Most companies do not clearly define their SMART objectives, so they don't have the clarity or clear vision of where they want to go and how to maximise their resources.
To find the clarity you need, you must work towards achieving SMART Objectives, and associate actions to your overall strategy.
There is no point in driving traffic to your website if it doesn't convert into sales or customers for your business.
Do you agree?
If you want to do something to change your current situation, don't leave it any longer, get in touch with us to tell us about your business.
What some of my clients said about me: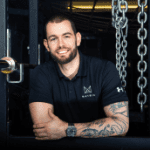 CEO of Matrix Physiotherapy
Since I hired Toni Navarro SEO and Digital Marketing Services, he has managed to optimise our website really well for Google and the users, and as a result, it´s been generating more quality traffic, and more importantly, it has brought more online bookings to our Matrix physiotherapy clinic.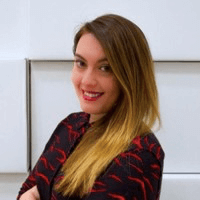 It is a real pleasure to work with Toni. He and his team have helped us with great professionalism and diligence in our digital marketing strategy. Thanks to him we have been able to solve some of the problems that we have been dragging for some time. But what I would really highlight, is his enthusiasm when proposing new challenges and actions. There are very few professionals who go beyond what the client asks, and get involved trying to offer constant improvements. Toni is one of them, so I would recommend it to any company that seeks to develop in the digital environment.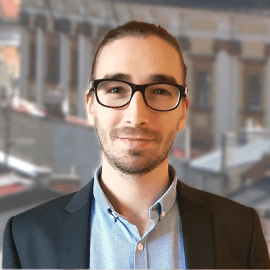 Toni and I worked together at the beginning of Flock´s journey. He helped us to improve our online presence and supported us with lead generation using digital marketing. Toni has always been hard-working and easy to work with, and I would highly recommend working with him.
How are we going to work on your digital marketing strategy?
To better define your strategy, we must first get to know your project in depth and analyse your situation in order to propose a solution. To do so, we will start with a full audit of your project
Objectives without action or plan, are just wishes, so we will define an action plan step by step on how to achieve the best results for your project.
And the third step will be the implementation plan, where we work on all the marketing actions, following up and keeping you informed of the results at all times.
Why working with Toni Navarro and his team?
Because they have been helping entrepreneurs and companies to gain visibility on the internet since 2014, with SEO and other Digital Marketing strategies.
He always works with a personalised approach on each project, analysing the data very well, and taking into account the objectives you want to achieve with your business.
In recent years, he has worked on projects for companies in the following sectors: health, financial, services, e-commerce and travel.
This gives me a broad vision and experience that I can apply to your project, whatever the sector.
We work in Manchester, but we have an office in Alicante, and Toni's team manages international projects, working remotely with Portugal, US, Spain and UK among others.