Mini SEO analysis of your site
Are you struggling to drive sales with your website
? 
Whether you are self-employed or you are running a small or large company, I have created this mini SEO analysis and marketing consultancy service for you to take the plunge and start improving the SEO positioning of your website.
The purpose of this online SEO consultancy session is to diagnose some problems and detect optimisation points of your website, as well as other aspects of strategic marketing that can be detected.
Why you should book this session? 
This mini SEO consultancy of your website will help you understand what are the main mistakes that are hurting you and not allowing you to rank high in Google, which is where you would like to be and where your potential customers could easily find you.
This session will help you understand broadly what actions are important to improve your positioning, as well as other strategies that we can identify that will potentially help you sell more through your website.
Translated with www.DeepL.com/Translator (free version)
Book this online session
with Toni Navarro here

Tus información está protegida
Responsible: Navarro Digital Marketing SL
Purpose: To manage the sending of marketing and communication notifications.
Legitimation: Consent of the interested party.
Recipients: The electronic bulletins or newsletters are managed by entities whose headquarters and servers are located in the territory of the EU or by entities covered by the EU-US Privacy Shield agreement, complying with the precepts of the European Data Protection Regulation in terms of privacy and security.
Rights: Access, rectify and delete data, as well as other rights, as explained in the additional information.
How much cost the session and what includes? 
The session costs £80 (VAT included) and can be paid via PayPal or bank transfer.

This is by no means a full SEO Audit, it is a 1 hour mini-session where we will try to review as much as possible, the idea is that you will take away a lot of tips and advice to apply yourself. 

The session will be recorded, and you will be sent the video recording afterwards so you can review it as many times as you need to.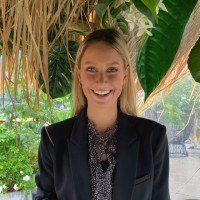 We've attended Toni's SEO healthcare sessions and have found them really beneficial! He goes the extra mile to help you understand the world of SEO and to help you grow your business.




Mary Kate Joyner
marketing & Operations
Manager at Physiquipe
Since I hired Toni Navarro Digital Marketing Services, we've been generating more quality traffic and leads, and more importantly, it has brought more online bookings to our clinic every month and growing. I would highly recommend working with Toni as he is experienced, reliable and he puts so much effort into getting the best results for my business.
Ryszard Buk
CEO of Matrix Physiotherapy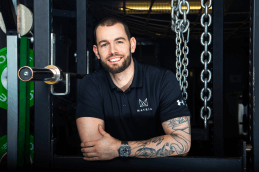 If you don't want a mini audit, and you are clear that you want to get serious and invest in your business, go ahead and request your full audit by Toni Navarro and his team here.
Go ahead and request now your full audit by Toni Navarro and his team here.